HIM X-Posed: The Interview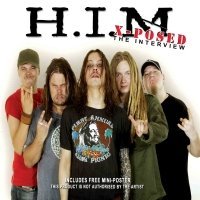 This CD, available at Chrome Dreams was released in May 2008.
According to the cd description (since I haven't had the opportunity to add this to my collection) "the disc provides up-to-the-minute interview material from a wide variety of sources, and is entertaining as well as being highly informative."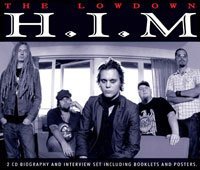 Also on the Chrome Dreams Record Label is this 2cd set released in October 2007. "The Lowdown" features rare interviews with the band members, where they discuss life, music, fame, touring and much more. Also included is an autobiography telling the bands story, from day one up to the date, and seldom seen photos, full color booklets, posters and a whole bunch of other features.
All this according to music non stop, since I don't have this one in my collection either (time to update:)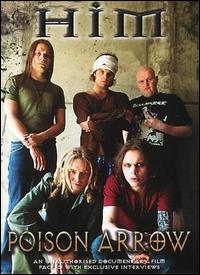 Also released in October 2007 by Chrome Dreams, is the Poison Arrow DVD.
Features rare footage and exclusive interviews with the band and those who know them best, including: Ville's father, Kari Valo – close friend and professional colleague of the band, Silke Yli-Sirnioe – HIM's PR and Tour Organiser, Tomi Saarinen – Top Finnish DJ from YLEX, the countrys premier rock station, Steve Price – founder of Goth Metal Meltdown magazine, Natasha Scharf. Also included are location shoots, previously unpublished photographs and a host of other features.