It's been almost a year since we've last heard news from HIM (the band members) and as the saying goes -" Out of sight, out of mind" – right?
Wrong! In the case of HIM's dedicated fans, there is no such thing as out of mind! And for those more forgetful souls, well, Kerrang! Magazine has a treat that will certainly get your mind back on HIM.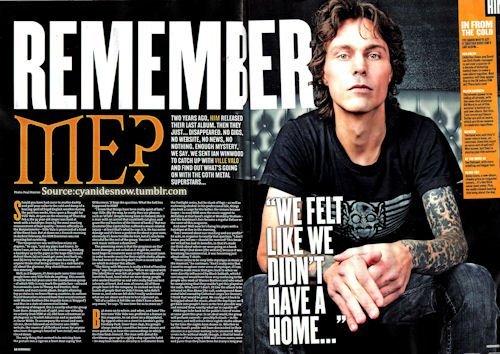 (click image for external link)
"What seems to be without doubt, though, is that (in least in the eyes of their singer) HIM will return rawer, rarer and purer then they have been for many a long year" – in this weeks issue of Kerrang!